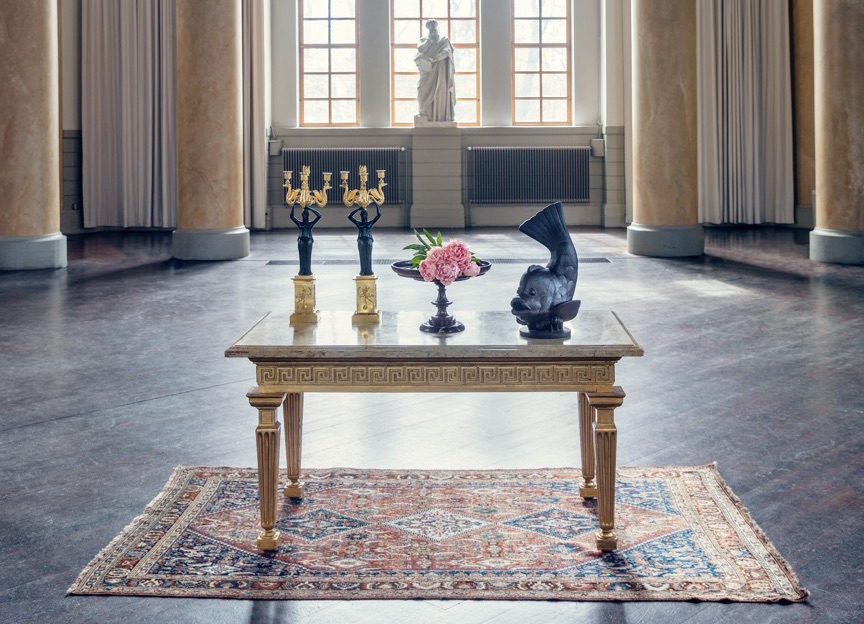 Grand Antiques, Skeppsholmskyrkan, 9-12 November 2018
Grand Antiques, the paramount antiques fair in any of the Scandinavian countries. Sweden's foremost experts, twenty art, design and antique dealers, will be staging a four-day exhibition in the magnificent former church Skeppsholmskyrkan /Eric Ericson-hallen, featuring top-quality art, antiques, design, jewellery and carpets, all for sale.
Opening hours:
Thursday 9.11, at 11 – 19
Friday – Sunday 10.11 – 12.11, at 11 – 17
Entrance fee 150 SEK
Exhibiting members:
AntikWest Oriental Art & Antiques
Bowallens Antik
Berglöfs Antikhandel
Edelstam Konst & Antikviteter
Fahlnaes Konsthandel
Galerie Donner
Galleri Claes Moser
Galleri Agardh & Tornvall
Gula huset
Helms Antikvitetshandel
Hoffmans Antikhandel
Knutsson Antik & Konsthandel
Larssons Konsthandel
Lundgrens
Nordlings Antik
Kurt Ribbhagen
Skajs Antikhandel
Sjöström Antik
Mollbrinks Konsthandel
Zimmerdahl Antiques and Design
Coffee and wine bar with sandwiches open during the fair.
Address:
Skeppsholmskyrkan / Eric Ericsonhallen, Kyrkslingan 2 at the small island Skeppsholmen in the center of Stockholm.